Our Team
Our team is comprised of talented, innovative, and passionate talent who strive to ensure the complete satisfaction of our guests. We strive for greatness by working together and sharing each other's expertise. We hope to have the opportunity to be of service to you. Read about our hair stylists below!
Stylists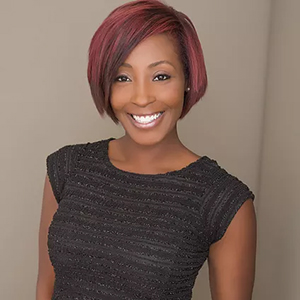 Kimberly Gore
Kimberly Gore has always shown an interest in the art of beauty and hair care. She began her professional training in Killeen, Texas. Soon after graduating, she moved back to her native city of Columbus, Georgia, where she began her career. She learned business operations and customer relations, working as a Master Cosmetologist and manager for six years under the leadership of Cynthia Redding. In August of 2012, she opened the Kimberly Gore Salon.
Her main focus behind the chair is her seasoned guest relationships. She feels that the most important factors are communication and education, and she firmly believes that there can be a perfect balance of fun and subtle hair styling that complements your look and your lifestyle.
Kimberly possesses over 12 years of training and experience with continued education in hair care, hair extensions, and business. Extensions are her specialty and an area in which she received training by celebrity stylist, Kiyah Wright.
Kimberly has achieved several accomplishments that distinguish her from the rest. She has worked on production sets, one of which was Osiris: The Series, and she plans to do more work in the field of film and television. Her love for people has also driven her to become one of Columbus, Georgia's professional mortuary stylists.
Schedule
Monday: 1:00pm-8:00pm
Thursday: 9:00am-4:00pm
Friday: 9:00am-4:00pm
Saturday: 1:00pm-8:00pm
Starting Prices
Full Highlights: $125
Cleanse and Thermal Smoothing: $50
Cleanse, Cut, and Thermal Smoothing: $72
Sew in: $265
---
Associates
Coming Soon…
---
Makeup Artists
Coming Soon…
---
Salon Coordinators
Coming Soon…
---
Salon Manager
Coming Soon…