Our Team
Our team is comprised of talented, innovative and passionate guest service personnel who strive to ensure complete satisfaction of our guest. We strive for greatness by working together and sharing each other's expertise. We hope to have the opportunity to be of service to you.
Stylists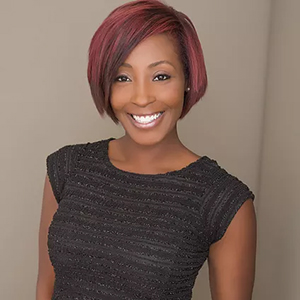 Kimberly Gore
Kimberly Gore has always shown an interest in the art of beauty and hair care. She began her professional training in Killeen Texas. Soon after graduating, she moved back to her native city of Columbus, Gerogia where she began her career. She learned business operations and customer relations, working as a Master Cosmetologist and manager for 6 years under the leadership of Cynthia Redding. In August of 2012, she opened the Kimberly Gore Salon. Her main focus behind the chair is her guest relationships. She feels that the most important factors are communication and education. Kimberly believes that there can be a perfect balance of fun and subtle hair styling that compliments your look and your life style.
Kimberly possesses over12 years of training and experience with continued education in hair care, hair extensions and business. Extensions are her specialty and an area in which she recieved trianing by celebrity stylist, Kiyah Wright.
Kimberly has worked on production sets to include, "Osiris: The Series" and hopes to do more work in the field of film and television. Her love for people has also crossed over into being one of Columbus Georgia's mortuary stylist.
Schedule
Monday: 9:00am-6:00pm
Tuesday: 9:00am-4:00pm
Thursday: 11:00am-6:00pm
Friday: 9:00am-4:00pm
Saturday: 9:00am-4:00pm
Starting Prices
Full Highlights: $106
Cleanse and Thermal Smoothing: $50
Cleanse, Cut and Thermal Smoothing: $72
Sew in: $265
---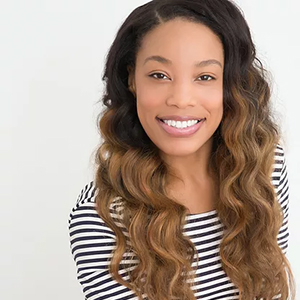 Kylaa Barron
Kylaa began her career in the salon industry just 3 years ago and through dedication to the salon and the field of Cosmetology she has advanced to becoming a licensed Salon Apprentice under Master Cosmetologist Kimberly Gore. With a background of Health Science from Columbus State University Kylaa applies her studies and knowledge of health and safety practices within the salon to maintain a safe environment which is directly beneficial to herself and you the guest. Kylaa strives to maintain an excellent rapport in all areas of haircare, hairstyling and with special attention provided to loc maintenance, braiding techniques. She most importantly seeks satisfaction amongst guests of ALL ages. Through direct in salon training from Kimberly Gore, health professional training and product knowledge your goals become her priority. Reserve your next appointment with Kylaa to guarantee a "new" you!
Schedule
Tuesday: 9:00am-4:00pm
Wednesday: 11:00am-6:00pm
Thursday: 11:00am-6:00pm
Friday: 12:00pm-7:00pm
Saturday: 9:00am-4:00pm
Starting Prices
Full Highlights: $94
Cleanse and Thermal Smoothing: $50
Cleanse, Cut and Thermal Smoothing: $60
Sew in: $190
Color Me Beautiful (Package Savings): $133
Full Highlight
Moisturising Treatment
Cut
Scalp Facial
---
Keturah Billingslea
Keturah is a Columbus,Ga native who has been perfecting her skill since 2010. She is performing at the top of her game. She's had years of experience in the salon industry. Simply talk to her about the occasion you will be attending, and she'll totally transform your image through hair color, cutting and styling. Her strong technical background is the foundation for all of her work. Keturah always goes above and beyond to make each guest feel comfortable with her thorough consultation. She establishes strong relationships with each client, which helps her to perfect the cut, color, and style to each individual's specific needs/wants.
Let Keturah cater to your hair, and you'll experience a great service.
Schedule
Tuesday: 9:00am-4:00pm
Wednesday: 11:00am-6:00pm
Thursday: 11:00am-6:00pm
Friday: 12:00am-7:00pm
Saturday: 9:00am-4:00pm
Starting Prices
Full Highlights: $94
Cleanse and Thermal Smoothing: $50
Cleanse, Cut and Thermal Smoothing: $60
Sew in: $190
Color Me Beautiful (Package Savings): $133
Full Highlight
Moisturizing Treatment
Cut
Scalp Facial
---
Associates
Coming Soon…
---
Makeup Artists
Coming Soon…
---
Salon Coordinators
Coming Soon…
---
Salon Manager
Coming Soon…